Good news for all NEWPAGES Merchants,
now we have a partnership with tracking.my!
We have done integration with Tracking.my to provide online seller a seamless and automated parcel delivery tracking solutions..
Enjoy the extra benefits from NEWPAGES:
Automated Delivery Status Report
Live & Precise Shipment Status
Seamless Tracking Creation
Synchronize Listing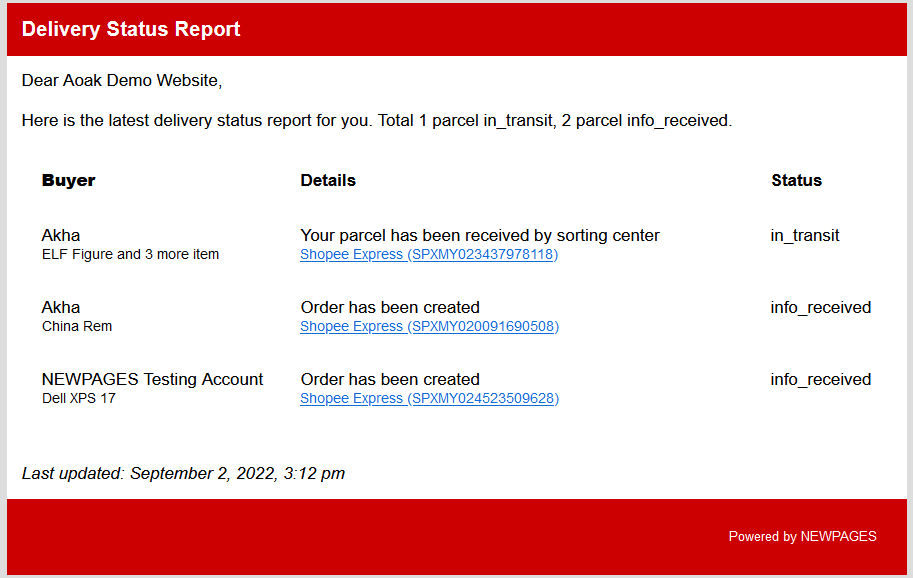 Automated Delivery Status Report - You will receive deliveries status report daily, no more manual tracking!

Live & Precise Shipment Status - Parcel & Shipment status will be displayed on the buyer's & merchant's order detail page.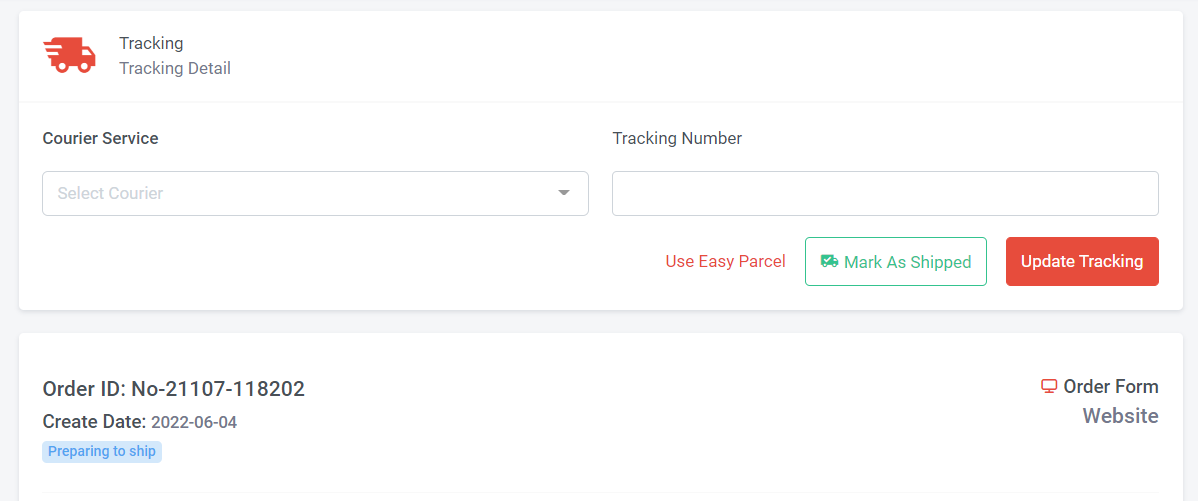 Seamless Tracking Creation - Eliminated extra works! Tracking will be created automatically once merchant updated the order in NEWPAGES MERCHANT SYSTEM.
Synchronize Listing - No matter where you create the tracking, the listing will be same for both NEWPAGES and Tracking.my!
Enjoy the special feature from Tracking.my:
Branded Tracking Page
Automated Shipment Tracking
Shipment Visibility
Shipment Notifications
Tracking Analytics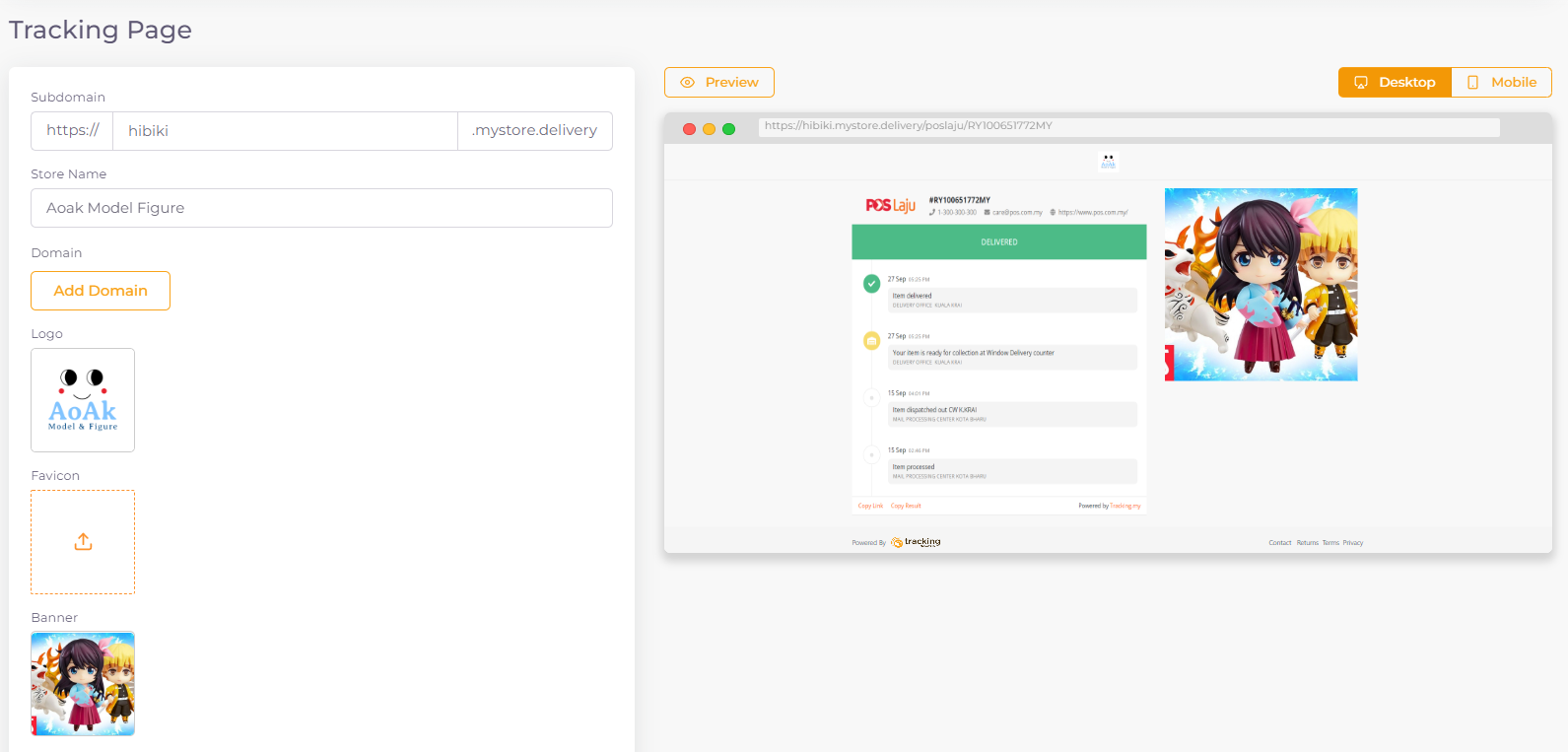 Branded Tracking Page - Allow customers to track their orders on a branded tracking page instead of a carrier site.
Automated Shipment Tracking - Delight your customers with automated shipment tracking to increase brand loyalty and drive more sales.
Shipment Visibility - Automated tracking and getting the latest carrier updates automatically instead of checking manually.
Shipment Notifications - Keep customers engaged and send engaging updates from the time an order is shipped to the moment it is delivered.
Tracking Analytics - Get actionable insights into your post-purchase experience and shipping performance.
Get ready to insert your API token and start enjoy all the privilege and function for FREE! Simple integration process ! Just 2 minute!
Here is the guidelines for
How to get tracking.my API Token
Step 1: Register your account on Tracking.my, sign in & go to Setting.
Step 2: Click 'Developer'.
Step 3: Click 'Add API Key'.
Step 4: Give a name for your API key and click 'Save'.
Step 5: Copy API key which generated from Seller Platform.
Step 6: Back to NEWPAGES Merchant System and click 'My Sale' from side menu.
Step 7: Back to NEWPAGES Merchant System and click 'Tracking.my' from side menu.
Step 8: Click 'Setting' or 'Set API Key'.
Step 9: Paste the API into API key field and click 'Update' then you can now ready to enjoy special function from NEWPAGES & Tracking.my.
11 Oct 2022